Toronto Clinic-Liberty Village
Chakra Balancing can be done through Energy Medicine. There are seven main Chakras in the body that are connected to our emotions and physiology.  
During a Chakra Balancing Session, we assess the flow of energy and remove blockages evening out the flow from all the Chakras. If your chakras are balanced, in most cases you feel balanced and lighter. 

In this deeply relaxing one-on-one session, you'll have the opportunity to shift the stagnant energy from your body making room to leave you feeling lighter & energized. You'll comfortably lie on the table & receive a gentle touch & the use of essential oils based on your specific needs. The session may be done fully clothed or professionally covered with the use of essential oils much like an aromatherapy massage. Every session is unique, meeting your specific need- yet all experience the outcome of greater clarity and feel amazing. The sessions are suitable for men, women, and children.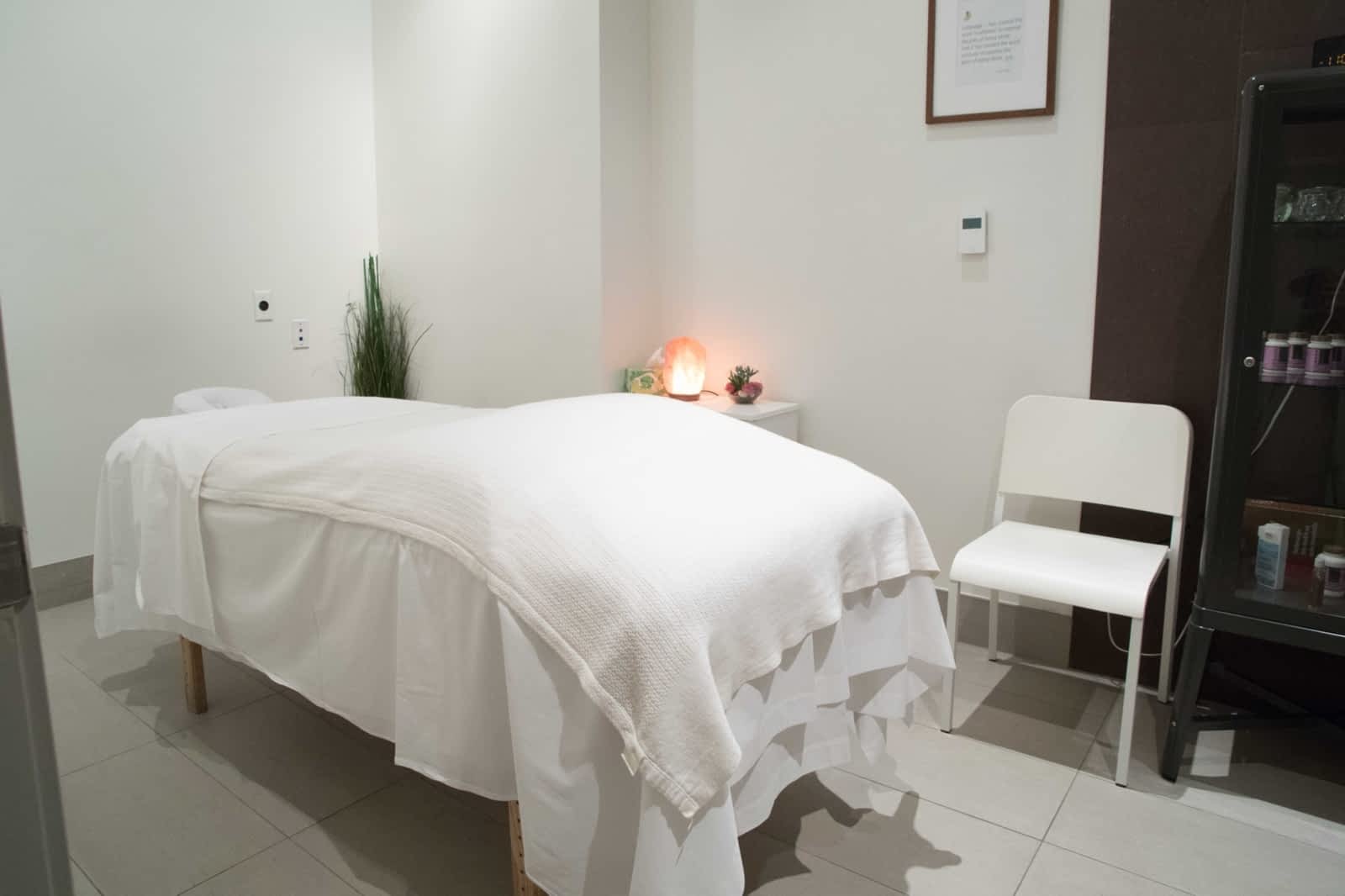 Many of us live non-stop, high stress lives that leave us feeling drained and defeated at the end of each day. The dōTERRA ArōmaTouch Technique uses essential oils and touch to help relieve your stress,  rejuvenating your body, mind, and spirit.
dōTERRA ArōmaTouch 
can help with:
Stress Management
Building your Immune system
Decreasing Tension and promoting relaxation
Maintaining a Homeostasis state
The dōTERRA ArōmaTouch Technique is a clinical approach to applying essential oils along the energy meridians and visceral contact points of your back and feet. This practice balances the sympathetic (fight or flight response) and parasympathetic (rest and digest) branches of your body's autonomic nervous systems. This balance helps to shift your body out of the constant feeling of "fight or flight" into a relaxed and calm state.
Therapeutic Yoga is a natural and soothing approach that can help your body heal physically and emotionally.
Combining restorative yoga techniques, energy medicine, essential oils, and meditation, your customized sessions will rejuvenate your body and spirit by addressing specific or persistent health issues. 
Therapeutic yoga is effective for dealing with:
Managing chronic pain
Healing acute pain
Relieving stress and anxiety
Improving sleep patterns